1) As if teenage parenting isn't hard enough, Huffpost's recent, "What Really Happens on a Teen Girl's Smartphone" uncovers a whole new world of social cues for teens to follow in the digital age. It's more than the simple "Thou Shalt Have an iPhone," though that's certainly part of it. It's a life lived for likes, favorites, and retweets- social pressure and conformance anxiety abuzz in one's front pocket:
"Not having an iPhone can be social suicide, notes Casey. One of her friends found herself effectively exiled from their circle for six months because her parents dawdled in upgrading her to an iPhone. Without it, she had no access to the iMessage group chat, where it seemed all their shared plans were being made… "She wasn't in the group chat, so we stopped being friends with her," Casey says. "Not because we didn't like her, but we just weren't in contact with her…"

Thanks to Silicon Valley, there's no off-switch for one's social life, and popularity has become instantly quantifiable…  Here are just a few of the things Casey regularly tracks: the number of contacts stored on her iPhone (187); the number of people following her on Instagram (around 580); the number of people who've asked to follow her on Instagram, but she's refused to accept (more than 100); the number of people following her Tumblr blog (more than 100); her high score on Dots (almost 400); the number of photos she stores on her phone (363, fewer than before because she's maxed out her phone's memory); the number of photos her friends store on their phones (around 800); the number of people she's friends with on Facebook (1,110) and the number of acquaintances who've quit Facebook (three or four). She also uses the app InstaFollow to keeps tabs on who's unfollowed her on Instagram (she quickly unfollows those who defect)."
2) Is it just me, or has The Atlantic been popping up on our week-enders a lot lately? Besides this hum-dinger of a profanity inspired graduation speech, "Fighting the Culture of [B.S.]," this eyebrow raiser of a conversation regarding Evangelicals and sexual purity, and this epiphany-laden study focused on age and happiness, there's this insightful piece on overspending and dating deception:
"The lifeblood of the financial credit industry … is helping people purchase things they cannot afford,"… "Overspending may act as a false signal of wealth, and although it is a false signal, sometimes this deception is effective. In fact, given how core deception is in human mating, it seems clear that overspending has become a modern form of false signaling, or mating deception."

For both women and men pursuing long-term mating strategies, a potential partner's character, personality, and social status carry significant weight. None of these can be measured objectively, of course, status in particular. Lacking a modern-day version of Debrett's (the English guide to aristocrat's ancestry), we tend to judge others' status partly by their stuff. But that's not the only impact of casually wielding a brand-new iPad or Prada bag.

"In making social judgments of others, we infer all kinds of things from people's belongings," Geher and Kaufman write. "We infer personality traits, social status, familial background, and intelligence levels, and ultimately… we unconsciously infer genetic quality."

Someone's style probably affects such inferences more at a speed-date event than after we've known him or her several months, but whether you can afford your lifestyle could stay a secret for years. Many people would probably share their age or even weight much sooner than our total debt or net worth. Even engaged couples might not discuss their finances without the prompting of a premarital counselor—especially if they plan to keep separate bank accounts.
3) It's time for our annual visit to the All-American Stress-Fest that is the Scripps National Spelling Bee! I don't think I "knaidel" that level of stress!
FORT WASHINGTON, Md. — There is a three-letter word for stressed that all the contestants know well at the 2013 Scripps National Spelling Bee: M-O-M.

Just ask Nickolas Day, 14, of Baton Rouge, sporting a bright blue shirt with "Spell Checker" stamped across the front. He is very relieved after spelling "sauerbraten" correctly to advance to Round 3. His mom, not so much.

"It's very stressful; you don't want to get your word wrong, but my mom is the most anxious, by far," Nickolas says, laughing. "She is always stressed, always saying, 'All right, you are sure you know all of the words on the list?' It's actually pretty funny to watch."

The dads aren't much better.

"Mom is the most nervous, but I look down, I can't even look up," says Nickolas' father, Alan Day. "I've been up since 2:30 this morning because I couldn't sleep. I was just running numbers through my head about the preliminaries."
4) The broadway revival of The Trip to Bountiful is experiencing its own, well, revival? Rest assured, NYT–this hymn is special to the whole church, not just to those of a particular skin color…, ht SMZ:
Not long after the curtain rises on the second act of "The Trip to Bountiful," the Broadway revival of the Horton Foote play at the Stephen Sondheim Theater, something unusual happens. Cicely Tyson, as Mrs. Carrie Watts, sits on a bus station bench in a small Texas town. She is on the run from her abusive daughter-in-law and henpecked son in Houston, desperate to see the family farm in Bountiful once more before she dies.

Overcome with emotion, she begins singing an old Protestant hymn, "Blessed Assurance." [Note: The video here is well worth watching]

From the first note, there's a palpable stirring among many of the black patrons in the audience, which the play, with its mostly black cast, draws in large numbers. When Ms. Tyson jumps to her feet, spreads her arms and picks up the volume, they start singing along. On some nights it's a muted accompaniment. On other nights, and especially at Sunday matinees, it's a full-throated chorus that rocks the theater.

Under normal circumstances the Broadway experience does not include audience participation, even when catchy songs from classic musicals are being performed. The "Blessed Assurance" phenomenon is peculiar, perhaps even unheard-of, but the hymn itself is something out of the ordinary.
5) "The last 12 years have been a real wake-up call for area man," reports the latest classic from The Onion, which broke the news about "Man On Cusp Of Having Fun Suddenly Remembers Every Single One Of His Responsibilities."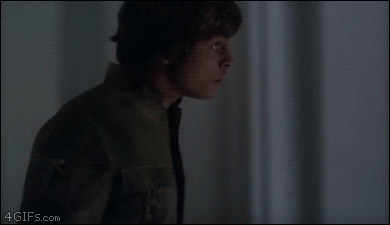 6) In other news, literary critic Stanley Fish has sold his books, which provided no real moment of existential clarity or focus. Daft Punk's new album inspires… well, let's say it inspires confusion, with critics asking questions like "does good music need to be good?" The American Idol duo that inspired this post is leaving the judges panel behind, leaving Mbird readers to wonder who will be there to ensure that future seasons of the show retain its "authenticity." After Earth is causing a stir via its bad reviews, though one of the more sympathetic reviews from Slate wins for best pun: "Even with his charismatic dad in his earpiece calling the shots, Jaden can't turn himself into a movie star by sheer force of Will." There's a thoughtful conversation about father's and sons, helicopter parenting, and the psychology of being the child of a global mega-star, though it's unfortunately being shrouded behind comparisons to Battlefield Earth.
7) We'll have more to say on this week's biggest news–that being, of course, Arrested Development's Fourth Season–in the very near future. Till then, here's this anthropologically insightful piece to hold you over.
8) And finally, the trailer for a movie unintentionally left out of our summer movie preview:
[youtube http://www.youtube.com/watch?v=YF-4c8U-mUI&w=600]